Carbide Braze Failure Due To Machining Of the Steel Holder
The Machining of the Steel Holders caused the braze joint to fail.  Below is an analysis of what happened.
This project was the brazing of a rectangular blank into a steel holder for use as a scraper.  The carbide was brazed into place and then the bevel was ground on the front face.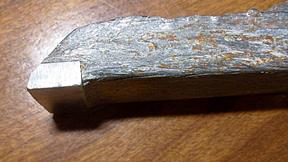 The brazing have been going very well with zero failure for a few years and then suddenly the carbide started coming off and/or breaking during grinding.
The braze alloy was 0.010" thick Trimetal (also called Plymetal or sandwich ribbon).  This provided for a 0.0025" (2.5 / 1,000) thick layer of braze alloy on each side of the copper center.
The carbide was flat and square.  It wet out very well.
The parts were assembled using the back of the notch as a reference.
Analysis Of The Braze Parts Showed A Gap Between The Carbide And The Steel.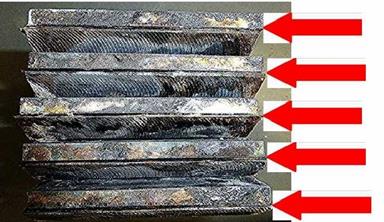 Analysis Of The Steel Holders For Flat And Square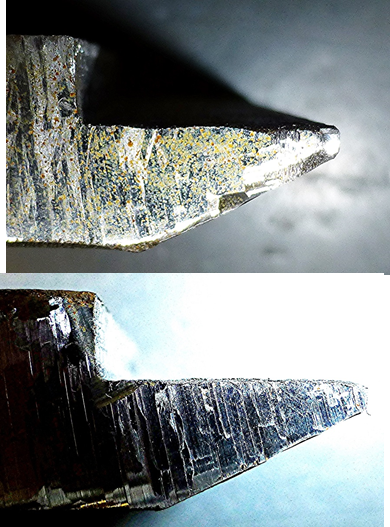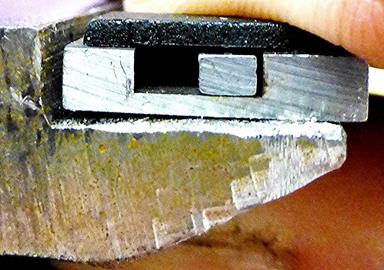 There tends to be a trough running In front of the back wall.
The front lips tend to bend down.
The back wall tends to slant out
Part of the Cause of failure was the unevenness of the steel.   
Examination of Parts That Were Brazed, Reheated And Separated. 
Curved Marks On The Steel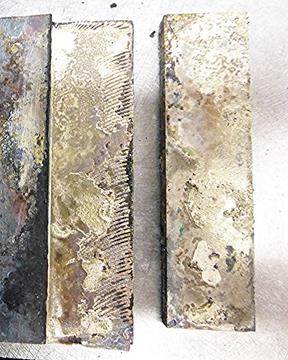 The curved marks on the steel are from the milling cutter.   The cutter used leaves steel very rough and very irregular.  The roughness measures as much as 0.004" deep.   There is only 0.0025" of braze alloy on this side.   Most of the braze alloy disappeared in the valleys or cracks.  The heating was uneven so, as soon as one part was hot enough, it drew braze alloy from other parts leaving the voids you see.
Part of the cause of failure was simply a lack of sufficient braze alloy.
Analysis of the Eveness of the Surfaces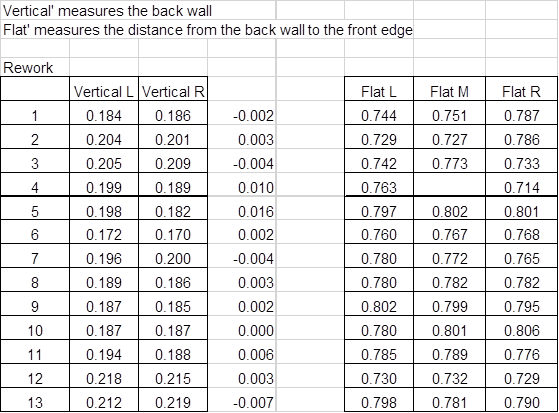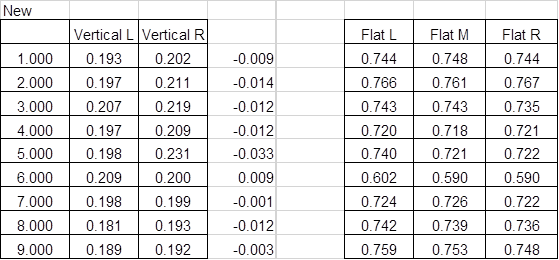 Additional:
The braze alloy material was specified as 0.750" wide but was delivered at 0.746".   Since some of the flats measured as much as 0.800" wide this was significant.   The ribbon was simply not wide enough.
Tags: braze failure, cabide parts, custom brazing, machining steel parts