Klein Tools- Made in the USA Professional Tools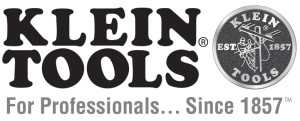 Since 1857, Klein Tools has manufactured tools with the highest quality materials, superior workmanship all made in the USA. Klein Tools continues to invest in U.S. manufacturing and is committed to maintaining its place as the #1 choice for electricians (Electrician's Tool Guide & Review). Klein is the only major tool manufacturer worldwide focused on electrical and utility applications. No other manufacturer of hand tools and related products used in electrical applications makes more items in America than Klein Tools.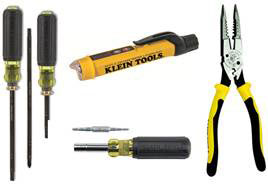 In October, 2015 Klein Tools was given four Pro Tool Innovation Awards for their products. A panel of judges, representing tool professionals from across the United States weighed in on entries from top global manufacturers and Klein Tools was selected from among 160 submissions.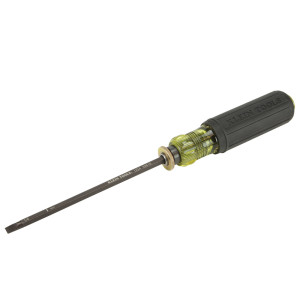 Popular Mechanics touted the Klein Adjustable Screwdriver as the "Best New Tool". The adjustable length goes from 4″ to 8″ and is held in securely with a locking collar. The unique shaft is double-ended; One side has a #2 Phillips head, while the other has a 1/4" straight head.
Klein Tools is best known for their model 201 Lineman's Side Cutting Pliers, a design featuring heavy-duty jaws with angled facets. This design practically defined the term "lineman's pliers" especially given the Klein logo in 1912. Other manufactures at that time referred to their own brand of pliers as having a 'Klein Pattern".
We have just launched our Klein Tools line last week  and are still in the process of adding more products. Feel free to contact us with any questions you may have, or tools you may be searching for. Please email emgt@carbideprocessors.com or call us at (800)346-8274.
Tags: Electrical safety tools, Electrician supplies, Electrician Tools, Klein Tools, lineman's pliers, made in the USA, master tool kit, master tool sets
One Response to "Klein Tools- Made in the USA Professional Tools"