Lucas Saw Mill blades
 Save on Lucas Saw Mill Replacement Blades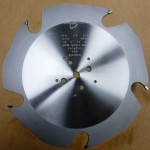 Lucas Mill, manufacturers of the Lucas Mill Portable Saw mill provides high quality portable saw mills and at reasonable prices, making it even easier for anyone to own their very own saw mill.  In March of 1994, Lucas Saw Mill started developing timber milling machines that would be simple to operate, highest quality, and versatile so that it could be used in any environment.
Lucas Saw mills have proven to be reliable, durable, and versatile for owner builders and contract timber millers, whether they are milling in the extreme frigid climates of Alaska, or the humid warm climates of the Pacific Islands.
Lucas Mills had a humble start in 1994 in a farm shed.  They received  over 50 orders in their first month of production and demand for Lucas Portable Sawmills continued to grow steadily over the years.  They now have sold over 13,500 machines in over 100 countries around the world.
The Lucas Saw mills have been recognized for their achievements through numerous awards, including awards for business excellence and manufacturing innovativeness and many more.  In the 2003 Great Portable Saw mill Shootout the Lucas Portable Saw mill beat all 12 competitors for achieving the highest board feet per hour at 922BF/HR with zero miss-cuts and zero time out.
Popular Tools manufactures high quality replacement blades for the Lucas Saw Mills.  Save on Popular Tools Replacement blades for Lucas Saw Mill by shopping with us.
Tags: lucas saw mill, portable saw mill, replacement blade for Lucas saw mill
4 Responses to "Lucas Saw Mill blades"