Access Early Black Friday Deals Now!

They say, "good things come to those who wait." Carbide Processors says, "….those who wait, miss out on great deals!"
Enjoy up to 40% off retail on some of our most popular brands- Incra, Whiteside, Triton, Bondhus, Bessey, M. Power, Triumph and more. Take advantage of free shipping within the continental U.S. on orders of $150 or more by using coupon code- ship150
Here are just a few of the incredible items we have heavily discounted. Please see our Pre-Black Friday Page to take full advantage of these savings!

Incra is a made in the U.S.A. company out of the Dallas-Forth Worth area. Known for their beautiful dovetail joinery, Incra tools and accessories produce the most accurate wood joinery obtainable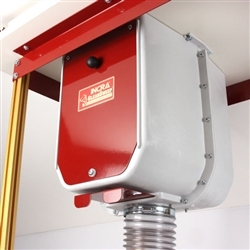 The Incra Cleansweep Dust Collector is a precision molded ABS and Steel cabinet that works with your 4″ dust collector.  This dust Collection cabinet works at the source to keep saw dust out of the way of your work, keeping your shop clean and dust free.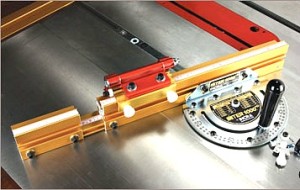 The MITER1000HD allows you to precisely set and quickly duplicate any angle you might need. Features include- 180 indexed angle stops, GlideLOCK bar, flip stop, 1/10 vernier cusor, steel protractor and extender fence from 18′ – 31″.

U.S. Made Whiteside Router Bits have consistently been rated number one among Router Bits year after year by Fine Woodworking Magazine.  For 40 years Whiteside Machine Company has supplied woodworkers with American made quality tools.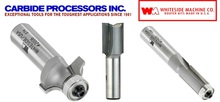 We've teamed up with Whiteside machine to bring you what we feel is truly an essential router bit set. Set includes #2006– 1/4in diameter roundover bit, #1084– 3/4in. diameter 2 flute straight bit, and #2405– 1/2in. diameter 2 flute flush trim bit.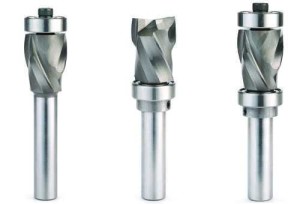 Save on all 3 Whiteside Ultimate compression bits! The flush trim bit, UDFT9112 is great for template or wood matching surfaces. The pattern/plunge bit, UDP9112 features the compression spiral design and ball bearing guide to produce superior quality trimmed edges. The UDC9112 does both-flush trim as well as plunge!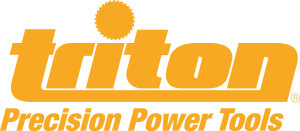 Quality and precision have been at the heart of every Triton power tool. Triton continues to produce quality routers, saws, cordless power tools, and work stations with the same devotion to quality that they had over 35 years ago when they created their first Workstation.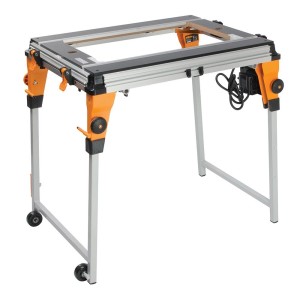 The Triton Workcentre is a incredibly versatile woodworking station with a multitude of optional accessories to help you tackle any woodworking project. With several accessory options to choose from, the Workcentre can me customized to fit your exact needs.

All Bondhus tools are made in the U.S.A and guaranteed for life. Bondhus tools are known for their vastly superior quality, strength, durability, and resistance to rust and corrosion.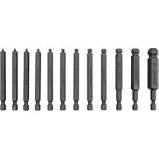 The Bondhus 10836 -12 piece balldriver ball end hex tip set features a ProGuard finish for durability and to prevent rust. This set includes the following sizes: 5/64, 3/32, 7/64, 1/8, 9/64, 5/32, 3/16, 7/32, 1/4, 5/16, 3/8 and 1/2.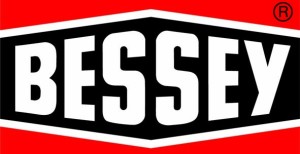 Bessey Tools began in 1889 as internationally recognized "world-class" steel makers and have grown to become industry leaders and innovators in the clamping and cutting tools industry.  Bessey Tools put quality at the core of their manufacturing process and only use the finest steel to produce their products.

 The Bessy K-Body line is one of our hottest selling clamp lines we offer. The REVO K-body clamp has the capacity to accurately clamp at 90 degree angles. Featuring a large clamping surface, these clamps have a clamping force up to 1500 lbs, making them a ideal for even the toughest jobs.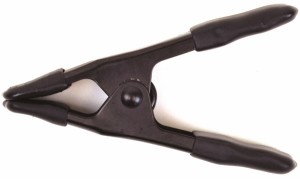 Bessey's all steel, XM5-B nickel plated spring clamps come packed with power.  They feature a heavy duty spring for a tight fit, and black vinyl covered tips and handle to prevent marring with a non-slip grip.
Start saving on these and many more exceptional products. Don't wait until Black Friday, save NOW!
Tags: bessey, Triton Tools