Black Friday Deals & Save on Doorbuster Deals!!
Here is your sneak peek on some of our Black Friday Deals!!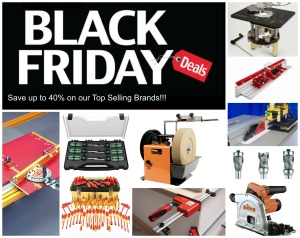 Save up to 40% on our most popular brands: Incra, Woodpecker, Micro-Jig, Triton, Whiteside, Vortex, Wiha, Wera and more!!! Superior quality at the most affordable price ever offered!! Start making you lists now and let everyone know that the best deals are available only at Carbide Processors.
Door Buster Deals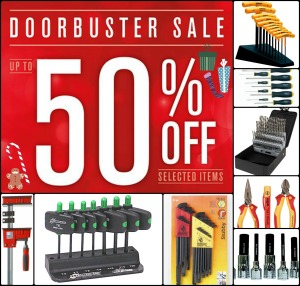 Save up to 50% on select hand tools, clamps and sets! Affordable gifts for you and for those that you love. And don't forget to earn Carbide Bucks– save $5 now on orders of $100 or more between November 3 – November 26 and re-use those savings November 27 – December 25, 2015. Read all the details here!
Tags: american made router bits, Black Friday Deals, Doorbuster Sale, Incra, Triton Tools, wera tools, Wiha Tools, Woodpecker
One Response to "Black Friday Deals & Save on Doorbuster Deals!!"