Forget the Card, Donate Instead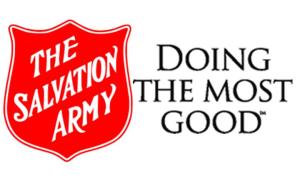 If you have ever dropped change in a red kettle outside your local business, then you have already given to the Salvation Army. Established over 100 years ago, the Salvation Army began as an evangelical movement that has blossomed into a global outreach mission. Today the Salvation Army hosts a myriad of programs and services for Veterans, hunger relief, rehabilitation, housing/homeless support, and youth programs.
Tom decided several years ago to get involved by donating baby food. A volunteer sent out a mailer to Carbide Processors to help generate donations which prompted Tom to call. He learned that baby food is in high demand along with other basic necessities like shampoo and soap. From that point on Tom decided to donate baby food and toiletries in lieu of Christmas cards.
There are many organizations that help families and individuals no matter religion, gender, economic status, disabilities or local/national borders. Why not start a new tradition by donating your time or money during this holiday season? To take it a step further, you can give all year long by volunteering at a food bank, donating to disaster relief funds, or sponsor a child at the Boys & Girls Club.
This holiday season give of our your time, give of yourself, and know that you are making a difference!
Tags: donation, Salvation Army