Free Bessey® Tool
Now that we have made it through Thanksgiving we felt it was time to run another contest for a FREE Bessey® Tool for 3 lucky winners!
***Contest begins 12/03 and ends 12/09***
For over 125 years Bessey®  has built their company around their guiding principle that "One who stops improving himself has already ceased to be good." Internationally recognized "world-class" steel makers Bessey® has grown to be an industry leader in the clamping and cutting tool industry. The  3 winners will receive their choice between: Bessey® Kliklamp Limited Edition Set of 2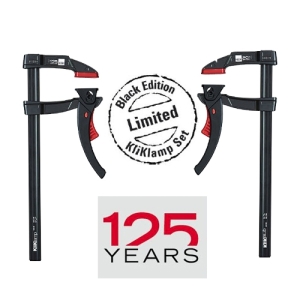 The  Bessey® Kliklamp Limited Edition Set has a throat depth of 80mm and six clamping capacities that range from 120 to 400mm. Made from a mix of very light magnesium, fiberglass-reinforced plastic and cold-drawn steel, the Kliklamp is lightweight but sturdy enough to get the job done.
OR-
Bessey® D15A Multi-Use Snip Set of 3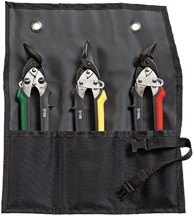 The Bessey® D15A Multi-Use Snip Set contains 3 compact aviation snips for long continuous, straight and curved cuts. With all the power of a full size aviation snip, this compact version gets in all those hard-to-reach places. Conveniently color coded ergonomic soft grip handles allow for maximum comfort . Made of high quality drop forged Chrome Molybdenum steel, the Bessey® compact snips are perfect for home and professional use.
Enter to win by saving 5% on your next order when you use coupon code bessey5 on orders placed 12/03 – 12/09. Your order will automatically enter you to win one of the Bessey® items for FREE! We will hold the drawing the 2nd week of December and announce the winners on our YouTube channel. Don't miss your chance to win and experience German quality at its finest with a free Bessy® tool!
**If you would like to re-live the excitement of our last 2 contests, Woodpecker and SOG Knife give-a-ways, click on the link!
Tags: bessey, Bessey Tools, woodworking
2 Responses to "Free Bessey® Tool"