FREE Microscope for Your Cell Phone- ***Limited Quantities***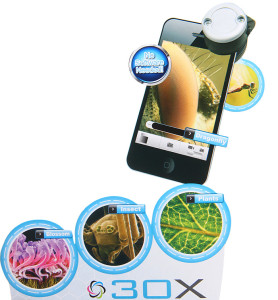 Sometimes we find really neat, fun stuff that we will never sell. Not because we don't like it, but due to our own high standard of quality. Tom found this mini microscope that fits on any cell phone. The best part, not having to download any software to use it! Most of the time when you purchase some new type of fun gadget a very long & tedious download is necessary. However with the Cellular Phone Microscope Science Investigator, just take it out of the box, and attach it to your cell phone.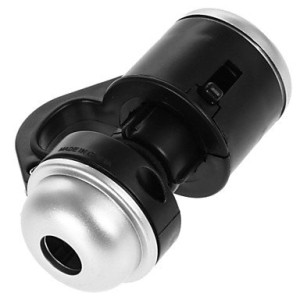 The magnifying device needs to be placed directly over your cell phone lens.  Once it is securely in place turn your phone camera on and zoom up to 30X magnification using your phone's camera digital zoom. You can see all kinds of fun things up close: flowers, rocks, plants or anything you need to zoom in close to see. The recommended age for this item is 8+.
Tom ordered a couple for fun and decided to give me one to try out. It slid over my phone very easily it was not complicated to adjust. My son (7) thought it was really cool because he could look at dead bugs close up!
We have 3 of these and would like to give them away to those who want to have a little fun or just need help in seeing. We will pay for the shipping & handling. This offer is good only while we have them!
Please respond to this blog, or email Jo at emgt@carbideprocessors.com.
2 Responses to "FREE Microscope for Your Cell Phone- ***Limited Quantities***"