Paypal Standard and Paypal Express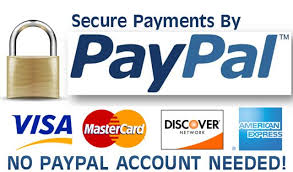 PayPal, you have seen the name on websites, heard that your friend used it to send money to their sister, or may have even seen Paypal as an option to buy something on Facebook. At any rate why has Paypal gotten to be so popular, what is it and why should you be using it?
As an e-commerce business we are always on the look out for secure payment methods that will process quickly and efficiently. Not only for you the customer, but us the retailer.
PayPal is an international, e-commerce business that transfers money in a safe secured way through the Internet for customers and retailers.  Your money will transfer quickly and safely to businesses, family, friends, Facebook and utility providers. Or you can enjoy the convenience of having money transferred to your personal account in a matter of minutes!

Here are our Top 10 Reasons for using PayPal:
It is a universal payment method recognized by retailers everywhere.
Paypal accepts payments in almost any currency making the service very accessible.
Online shoppers love the security and convenience of a one-stop payment method.
It's free for buyers, there are no fees.
Paypal offers a line of credit with Low to No Interest to qualifying account holders.
You can transfer money to anyone at anytime just by using either their email address or their telephone number.
It's easy to sign up
100% secure, all financial information is kept confidential.
An immediate payment from your checking account, or any major credit card including Visa, MasterCard, and Discover.
It's the Green way to pay; less paper waste.
After reading our "Top 10 Reasons for using PayPal" you can easily see why it is fast becoming the most used and reliable way to transfer money! Safe, secure and reliable, pay for goods and services, or, receive money in the most trusted method available.
Tags: About Carbide Processors, PayPal, Secure Payment, Verified Payment