Salmon Fishing with Saw Filers
We were invited to join Mike West and about 20+ more Saw Filers on their annual Salmon fishing trip this year.   It was a great time for everyone.  Saturday night we started out our weekend with the filers by going to dinner at Bennett's Restaurant in West Port, WA.  Tom Bought Dinner and drinks for all the saw filers and their wives.  There were about 29 of us in all, and we definitely brought life and laughter to the restaurant.  The great staff at Bennett's did a remarkable job of catering to such a large and boisterous group.  We had some great waitresses and an amazing cook.  The food was incredible and so was the company.  We all had a really good time filling our bellies before our big fishing trip on Sunday.  Special Thanks to Tom Walz (President of Carbide Processors), the wonderful Staff at Bennett's and all who came out on Saturday to make it a really great evening!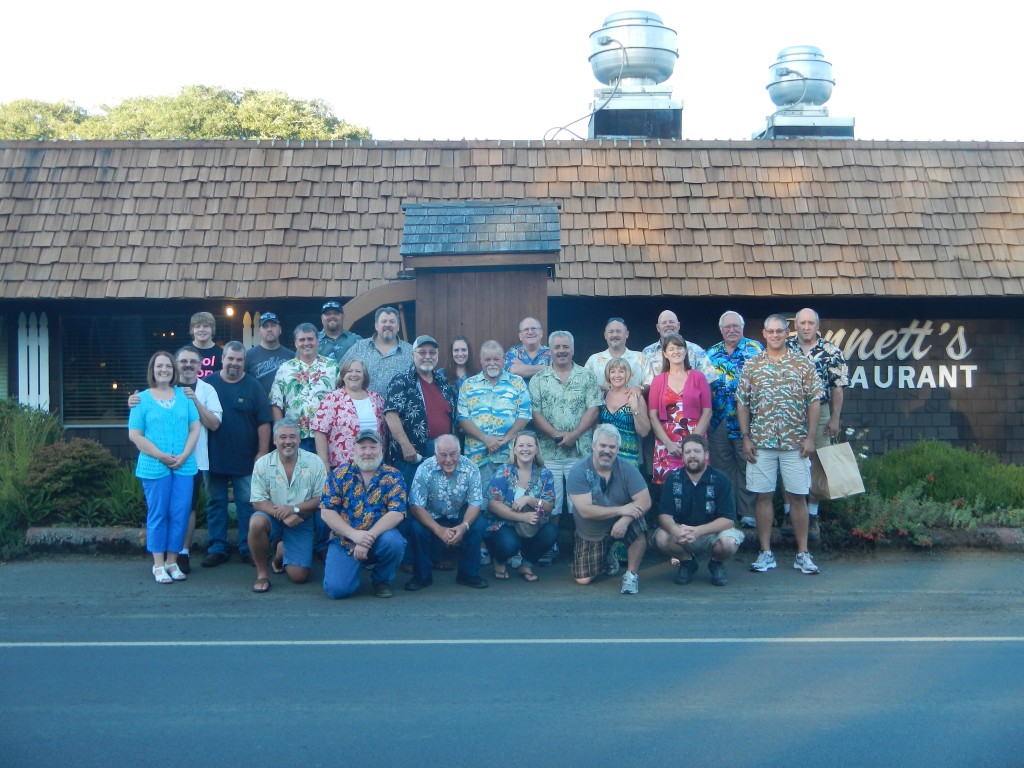 We headed out very early on Sunday morning to start our voyage on the Tequila Too.  About 26 met up at dock 6 to begin our journey.  We left dock at Grays Harbor about 6 AM.  We had some great Deck hands (Rich and Daniel) and a great Skipper (Captain Ken) who helped us reel in and net about 12 Salmon that day.  Despite a little sea sickness, I think everyone had a really great time.  Jim Davis and Burl had the biggest catches of the day.  It was my first time meeting a lot of these guys and after talking to them I have developed a very great appreciation for what they do.  These truly were some really great people and we were very grateful to be able to spend the day fishing and talking with them.
2 Responses to "Salmon Fishing with Saw Filers"