Win a Free SOG Knife!!
Contest ends May 13, 2014
Well it's finally here, your chance to win a FREE SOG Knife!!!!
We are running a contest and giving you the chance to win your favorite SOG Knife.
Contest starts May 13, 2014 and ends May 19
, 2014

.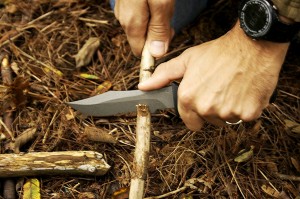 Contest Rules:
The Grand Prize Winner will get to pick their Favorite SOG Knife from our Selection.  Click here to see all the SOG knives and Multi-Tools we currently offer and pick your favorite one.  Each Knife and Multi-Tool will have a comprehensive description of it's function and specifications on our site.  Once you've chosen (I know it will be hard), go to our Facebook page (here's a link to it) and write your favorite SOG Knife in the comment field of the Free SOG give-away Post.  That's it, then you'll be entered to win the SOG Knife of your dreams.
Carbide Processors isn't just giving away one SOG Knife, there will also be SOG Knife prizes for the First Runner Up and Second Runner up.  That's right, after we pick our Grand Prize Winner, we will be awarding 2 more lucky contest participants their choice between a SOG CrossCut 2.0 Multi-Tool or the SOG Micron 2.0 folding Knife.
The SOG Knife give-away contest will be open from May 13th through May 19th.  After May 19th, we will close the contest and pick the lucky winners.  We will pick the winners using the most thorough and honest way we know how, by drawing names out of a hat!  We will be recording the drawing and posting it on YouTube.  Check out our Youtube channel and watch the drawing to see who the lucky winners are- One of the winners may be you.  The video will be posted and winners announced on Tuesday, May 20th.
If you are a lucky winner, we will contact you via Facebook to get your shipping details.
 Tell your friends, share the link to our website, post it to all your social media outlets, shout it from the mountain tops! Honestly, this is your opportunity to own a number one selling, high end, quality knife or multi-tool for FREE! For over 25 years SOG has offered innovative, dependable knives for hunting, combat, outdoor, and everyday use. The trusted choice by our military, and civil servants across the board.
We would really love to know what you think of your new SOG Knife or multi-tool.  It's yours to keep regardless, but we would really love to hear your opinion.  Let us know the Good, the Bad, and the Ugly… no sugar coating it. Your posts will provide us with valuable feedback.
The Carbide Processors, Inc. team put a lot of thought into the needs of our customers when we introduce a new line. We don't want to just make money (we do have bills to pay and a cute dog to feed), we want to provide exceptional tools for the toughest applications.
Tags: folding knife, free knife, hunting knives, pocket knife, SOG, tactical knives
2 Responses to "Win a Free SOG Knife!!"