Easy Woodworking Project- Wooden Planters
The weather is getting nicer and the smell of BBQ is probably beginning to engulf your neighborhood on a sunny weekend.   If you are like me, then you are probably wanting to spend some more time outdoors this summer.  If so, it wouldn't hurt to spruce up the backyard with some of these fun and unique wooden planters.  Check out the planters below for some ideas and see what kind of unique and fun wooden planters you can create.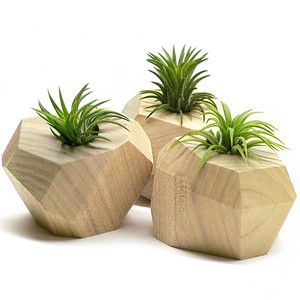 Need some new tools for your upcoming summer woodworking projects?  We got you covered.
Save on Whiteside router bits.  Get the 10 Essential Whiteside Router Bit set (Rated #1 by Fine Woodworking Magazine) on Sale Now!