Why you should not use standard insert bits in an impact driver…
Tools that are meant for specific applications should really be used for those applications.  Here is a perfect example of why.
We had a customer come in looking for a way to retrieve the remains of an insert bit that he had mistakenly put into his impact driver.  The bit broke inside of the driver, and there did not seem to be anyway to remove it.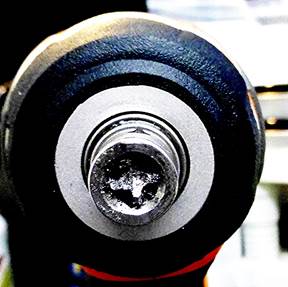 Impact drivers can deliver a great deal of force.  If you are not using a tool designed to take that kind of force, you are most likely going to be left with broken bits.  Standard insert bits are designed more for standing up to wear than force.  When using an impact driver, you really need to be using a more rugged bit designed for that application.  Wiha and Wera both make an excellent Impact bit that have proved to be able to take a beating and still keep working.
Wiha's Terminator bits are designed to withstand the abuse delivered by todays high power impact screwdrivers. The dual material construction absorbs the impact better resulting in as much as 30 times the life span of regular insert bits.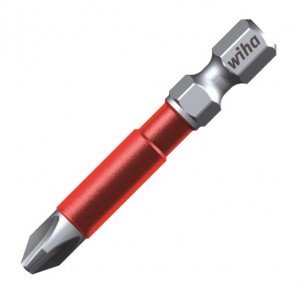 Wera also makes a great impact bit.  Wera's Impaktor bits have a special geometry with a torsion zone to reduce initial impact and extend the service life of the bit.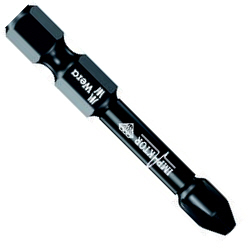 Tags: impact bits, impact driver, Impaktor bits, insert bits, Terminator bits, Wera, Wiha