Torch brazing with Braze Alloy to fill in Gaps
Filling Gaps with Braze Alloy and a Torch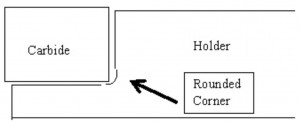 In this the beholder was machined in such a manner that it left a radius in the corner of the notch.  This means that the carbide cannot be seated completely against both the bottom and the side.  The best choice is to seek the carbide fully against the bottom. 
The problem is that this leaves a gap which nobody likes.
If you are in a situation where the gap is really wide you may be able to poke braze alloy down into it.  I usually end up with a fairly narrow gap.  I have yet to find a good way of filling that gap after the brazing is completed.  If I try to reheat and flow the braze alloy into the gap it almost always wants to run across the top instead of down into the gap.
The following three pictures are pretty typical of what I see.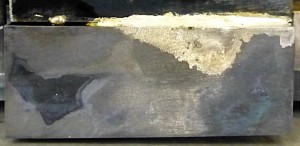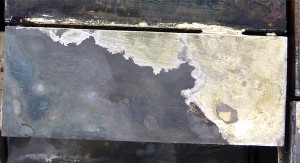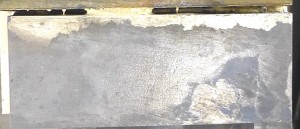 The best technique for avoiding this is to place the fluxed braze alloy wire in position as shown in the drawing below by the two black dots.  Once these dots come up to temperature you can push the carbide in and fill the gap with braze alloy.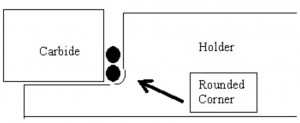 The other side of this is that the gap is rarely functional but it is always an issue cosmetically.
Tags: Braze alloy, torch brazing