FAQ: What Current Discounts and Specials Do You Have?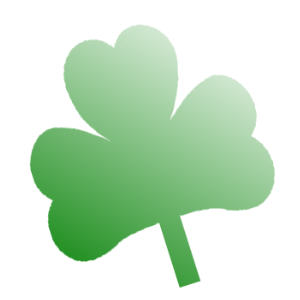 Happy early Saint Patrick's Day everyone! I just wanted to give you all an update on some current and awesome promotions we have going on in our online store.  I receive a lot of questions in regards to what our current discounts are and I am always playing around with new ways to advertise our current promotions.  I thought I would take some time out today to let you guys know what is currently going on in our online store that will save you money! For starters, we have a couple of promotions that are currently ongoing.  Those promotions are:
Spend $100 or more on Southeast Tool products, receive free shipping. This promotion is pretty self-explanatory except for the routine disclaimers so here those are: valid for UPS ground in the continental United States only. Use coupon code sefreeship to take advantage of this promotion.
The more money you spend in our online store, the more money you save.  We currently have a  hierarchy promotion in place that I haven't done a lot of advertising for just yet because we are always running cross promotions (currently working on a solution for that). The concept is basically what the title says, the more money you spend in our online store, the more money you actually end up saving.  Click for details.
Our inventory reduction sale. We currently have about 150 products listed in our inventory reduction closeout (you can find it under Hot Deals and Closeouts).  All items in this section are an additional 10% off (taken at checkout) and as of today, you also get free shipping with everything in this section. Keep in mind though, quantities are limited. These are all brand new items, but we either guessed wrong on the items and have left overs or customers purchased them and changed their mind and they have become a part of our inventory.
Free Tools for registering (code: freetools4registering).  Sign up for our email newsletter and receive free tools for registering. You can choose from an awesome set of Bondhus GoldGuard hex keys, Wiha variety bit pack and a precision screwdriver set.  I love the screwdriver set, I wear eyeglasses all day, everyday and I have the tiniest wrists so they are great for fixing my eyeglasses as well as adjusting watches.  Which brings me to our next continual promotion.
Free shipping and gift with purchase for all Tense wooden watches.  For all of the Tense watches we currently have, we ship for free and you also get one of the great and handy precision screwdriver sets that I just mentioned.  The shipping discount is taken off at checkout.
In addition to the previous continual promotions and discounts, we also have some limited promotions that we are running or are about to run.  Here is a list of those promotions:
Replace your missing tools. Do you find that you are missing some necessary tools?  Now is the perfect time to replace those tools with this promotion because when you do, you save money!You can choose from T-Handles, L-Keys, Hex Keys, router bits and more. This promotion is available for almost of our products, Whiteside router bits and Woodpeckers router accessories are both excluded from this promotion. And, back to the routine disclaimer, the free shipping only applies to UPS ground continental United States. This offer is valid until Friday, March 18, 2011.
Save some green this St. Patrick's Day! Launching tomorrow, we have an exclusive, one day only, sale on all Woodpeckers router accessories.  Save an addtional 10% off on all Woodpeckers products on Thursday, March 17 only.
Lastly, we have a sale on Bondhus ProHold technology socket sets which ends on March 31.  For a limited time, you can get the bit and socket for less than the bit set alone.  These come in a variety of sizes and pieces.  Shop the sale now!
Please note that only one coupon code can be used at a time. We are always coming up with and running promotions that will save you, our loyal customers more money.  We do have a list of great promotions that we think all of you will enjoy and I am very excited to begin launching them for all of you!
I hope that everyone has a fun and safe Saint Patrick's Day!
Renee
Tags: hex key, l key, precision screwdriver set, router accessories, router bits, wooden watches